Scalable expertise to optimize recruitment effectiveness
Recruitment Process Outsourcing (RPO) is being chosen more and more by organizations who see the value in a partial or full outsource of their recruitment process to an experienced staffing specialist, with the scope, capability and experience to manage a specific or ongoing recruitment need.
Businesses choose an RPO solution to meet one or more of the following challenges:
Driver – Gap – Improvement Need
Hard to fill roles – Roles not filled in a timely manner
Direct and hidden costs of hiring are too expensive or are increasing
Insufficient internal recruitment resource to meet a short-term hiring need, e.g. a new project, facility or service
HR productivity is not keeping up with demand
Not sure of the effectiveness of your brand and talent strategy
An RPO will focus on a blend of the following:
An RPO is a selective to full outsource covering the direct hire needs and/or contingent needs of the business. At TRS, we shape an RPO to meet the client's requirements and goals.
An RPO scope for direct or permanent hire can cover all or some of the following elements a full-cycle hiring process: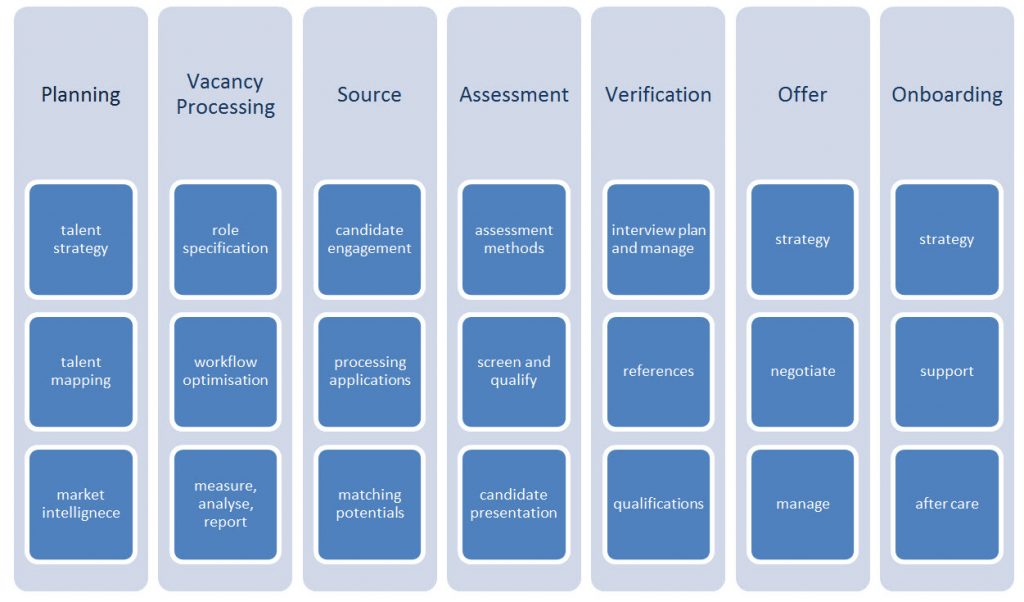 TRS is an RPO specialist, with the expertise and experience to design and implement flexible and scalable solutions, addressing the above full-cycle staffing scope. The TRS approach is to produce a business case which proposes the best solution to the challenge faced based on the measurable value that will result (e.g. cost, efficiency, timeline, productivity, quality). Our approach is radically different to that taken by a recruitment agency offering a traditional transactional service focussed on filling positions only.
World-Scale Petrochemical Complex
Client: Sasol North Americal Inc
Market: Oil, Gas & Chemicals
Location: US – Lake Charles, Louisiana
Duration: 2014 – ongoing
Services: Contract, Direct, RPO, Payroll and Workforce Solutions
Disciplines: Project Controls, Engineering, Construction, Design
Brief Description: Supply of staffing needs for the construction and commissioning of an Ethane Cracker plant, which includes units for ethylene, polyethylene, alcohols, UO&I, EO/EG.
TRS provided a staffing strategy and established an on-site and local management team to look after a large contractor workforce of over 120 contractors. The service included an outsourcing by SASOL of their direct hire 'craft' needs. TRS improved their screening process by more than doubling SASOL's interview to hire ratio to 65%. This meant that 99% of the scheduled hires were achieved for 2015, the first year of operation.
KIPIC Al-Zour Oil Refinery Project
Client: Fluor 
Market: Oil, Gas & Chemicals
Location: Middle East – Kuwait
Duration: 2016 – 2020
Services: Managed Services and Workforce Solutions
Disciplines: Construction, Supervision, engineering and Construction Personnel
Brief Description: Kuwait Integrated Petroleum Industries Company (KIPIC) was established by the state of Kuwait in 2016 and is a new subsidiary of Kuwait Petroleum Corpration (KPC). TRS, on a fixed priced basis provided workforce solutions for 100+ contractors, approximately 40% of the total project. With on-site VOP support (mobilization expert, recruitment expert, and driver), TRS provided recruitment, administration, housing, transportation, mobilization and demobilization services for the duration of the project.